Today was the first day of Sacramento!



Here's Addison and I, hanging out in the luggage room with the other kids who arrived a day early. Some people are doing homework. I'm writing my opening joint session speech BECAUSE I AM THAT COOL.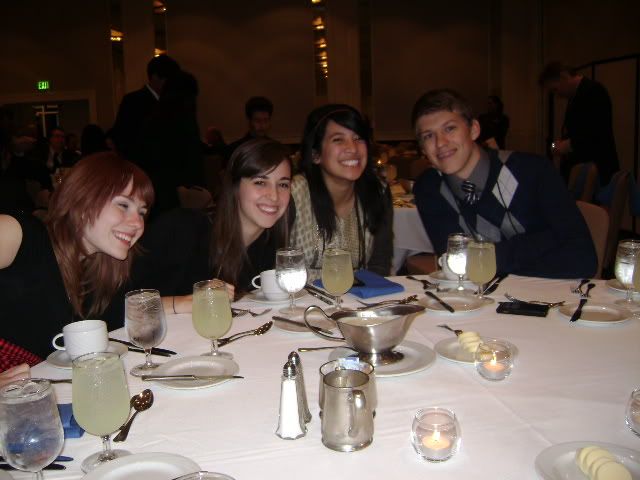 This is us at dinner. I got a gavel! It had my name on it and everything. I don't know what the heck I need it for, but it's a fun souvenir nonetheless.