Today was rather eventful; it was hard to pick just one photo. So I didn't. (And even then, a few other fun ones didn't make the cut.) At any rate, it's my blog and I'll do what I want! Click on the photo previews to see the entire/larger version of it in a new window.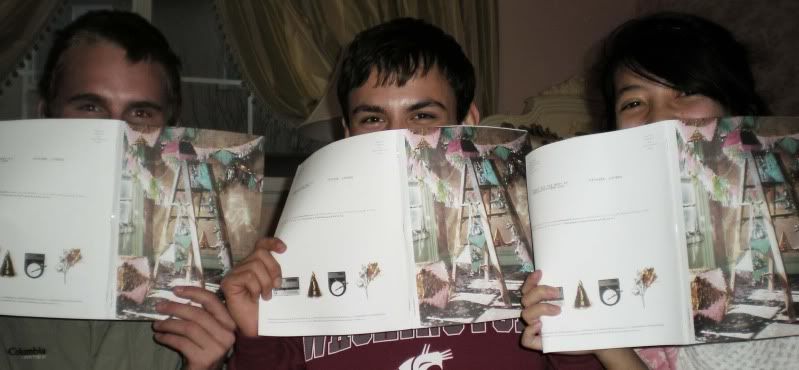 [Photo 1]
– The Hifash/MHo team reading high fash mags. From left to right: Alek (Co-Founder, In-House McGyver), Joey (Co-Founder, Our Personal Lady Gaga), Me (PR Overlord and Future Catalog Organizer). Alek and Joey are starting their own haute couture line: clothes, cologne, sunglasses, household appliances, etc. As a matter of fact, today they bought supplies to make the cologne. I would tell you what they got, but then the Secret Formula would no longer be a secret. But never fear! Essence by MHo will soon be wafting through the air near you.
[Photo 2]
– Alek wearing a wig and a hat for kicks and gigs.
[Photo 3]
– The one and only Azzam was back from his adventures abroad, so we had a little powwow at his house today. The evening consisted of being ridiculously loud in an extremely confined space. Look how happy we are!