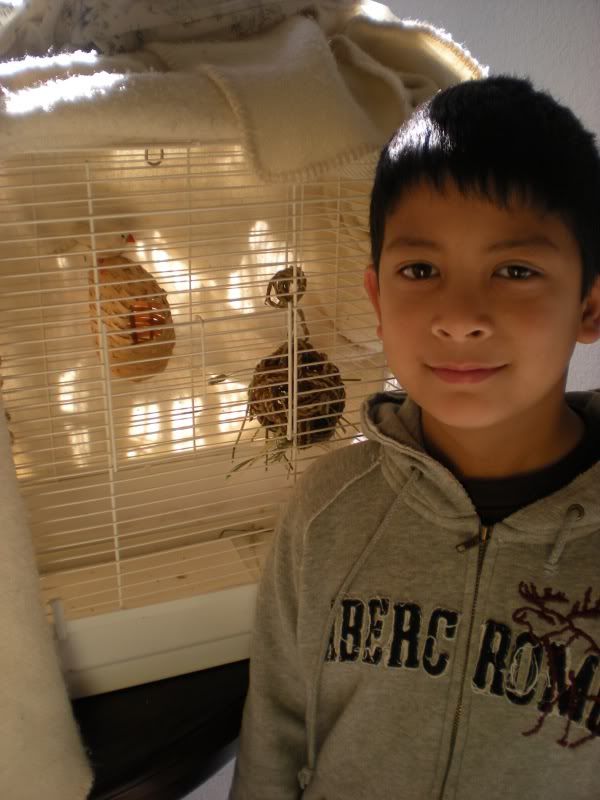 Today at breakfast Dominic was busy surveying everybody's plate but his own.
Me: "Dominic, what are you staring at?"
Dominic: "Everyone has more than two pieces of bacon and I don't."
Dad: "You have two pieces of bacon, but you get a bird after breakfast. How's that?"
Dominic: "Fair enough."
Two hours later, Merry the Albino Zebra Finch moved in.