The most BA political faction around: the Toga Party
Addison and I snagged prime seats in the front row to cheer on our dear friend Ryan Señor—-who won Lt. Gov! You can see him in this photo: he's standing at the front of the room in the lime green toga. Happy (Roman) days.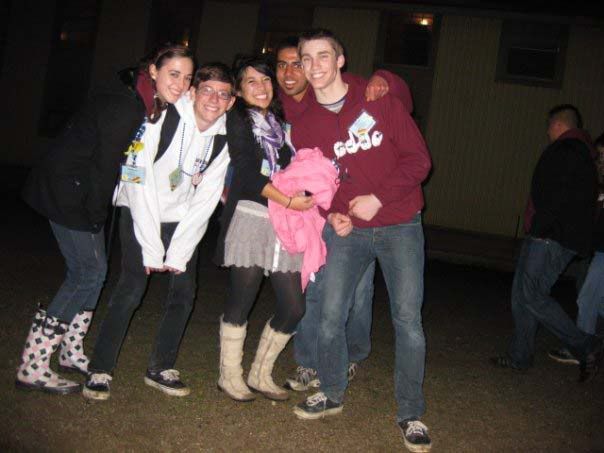 Walking back from the Toga Party meeting was the most hilar experience of my life. It was the farthest I walked all BOB, but it felt like the shortest. Not only did we invent the new language of abrevs, but we also initiated Trevor (it was his first BOB trip), found a lost cell phone (property of self-timer photo crashers), and mos def became best buds with Ry Gre. Isn't this photo totez adorbs?